WISCONSIN HASN'T BEEN THE TOP MILK-PRODUCING STATE IN A LONG TIME
eDairy News
By: John F. Oncken
If you asked a hundred people what were the three biggest milk-producing states in the country, I'd bet they would list Wisconsin as number one.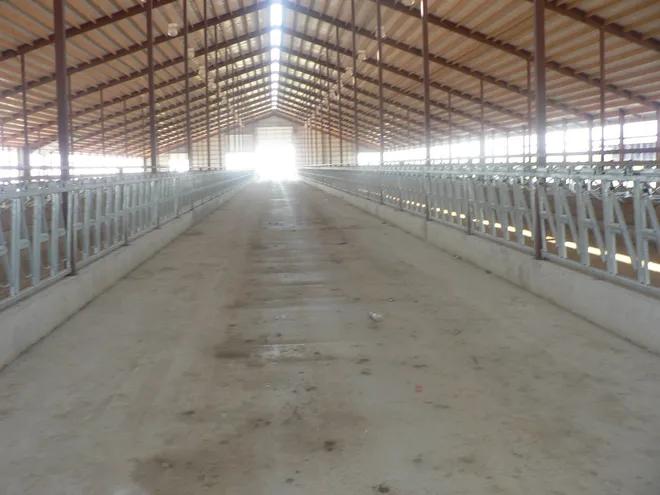 If you asked a hundred people what were the three biggest milk-producing states in the country, I'd bet they would list Wisconsin as number one. And they would be wrong: It's California. Wisconsin has sat as runner-up ever since 1993.
It's also a bit difficult for most folks to believe that Idaho, land of potatoes, skiing and mining is the third biggest milk state. Following Idaho are New York, Texas, Michigan and Pennsylvania. There has been a major shuffle in the lineup over the past 10 years Idaho, Texas and Michigan moved nearer to the top milk-producing states.
Idaho is a state that has zoomed upward with about 600,000 milk cows in the state's 450 dairies which collectively produce more than 40 million pounds of milk per day or 15 billion pounds per year.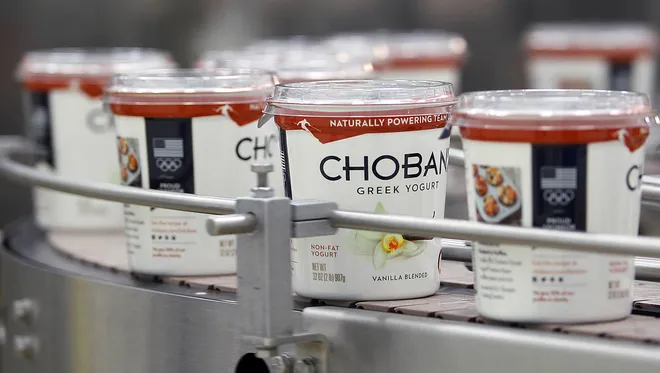 Chobani supports milk sales from dairy farmers
Chobani, an American food company specializing in strained yogurt, built its first plant in Twin Falls, Idaho in 2012. Five years later, Chobani celebrated the grand opening of its second U.S. yogurt manufacturing facility in Twin Falls. The newest plant is touted as the world's largest yogurt manufacturing facility at 1 million square feet and was built in less than 11 months.
Chobani reports about $1.5 billion in sales annually.
Hamdi Ulukaya, president and CEO of Chobani said building the world's largest yogurt plant symbolized the revitalization of U.S. manufacturing. "We believe that no other yogurt facility is comparable to the size, technology and efficiency displayed in our new Twin Falls site."
The new Twin Falls plant did not replace the company's central New York plant, which continues to operate at full capacity. According to Ulukaya, Chobani will continue to grow and invest in its New York operations.
More than 300 people have been employed at the Twin Falls plant, as production and distribution have already begun on new product innovations. USA TODAY reported that Chobani's direct and indirect employment in the area support about 7,000 jobs, with the plants employing more than 1,000 workers.
The $20 million expansion of the company's facility in the city of Twin Falls serves as its global research and development center tackling how yogurt is made and consumed. Strong milk production and economic growth centers in south-central Idaho – an agriculture-dominant area dubbed the Magic Valley. As with all milk growth areas, the dairy herds are large in size.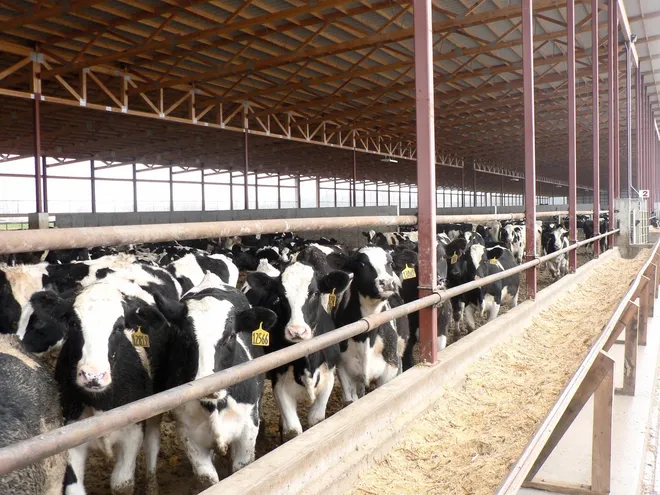 When will the farm bill be signed? Maybe later
Political dysfunction, a healthy ag economy, lack of urgency and the start of a presidential election year. These are all reasons leading agricultural economists to cast doubts on Congress' ability to pass a new farm bill this year. These experts also anticipate a strong possibility the legislation will face gridlock throughout all of 2024.
The Ag Economists' Monthly Monitor is a survey of more than 60 ag economists across the country, conducted by the University of Missouri and Farm Journal. In the October survey, economists were a touch more optimistic about the ag economy picture for next year, while their thoughts around current economic conditions compared to last month remained unchanged.
"I'm not terribly surprised to see very much change in sort of the expectations on prices and incomes for the year," says Jackson Takach, chief economist with Farmer Mac and one of the economists surveyed each month. "We have a lot of really new information coming out in the July, August, even September timeframe. But when you get to October, I think a lot of those expectations are starting to settle down. We're starting to really dial into what '23 looks like, and even starting to get a good picture of what '24 is going to start to look like."
Meanwhile, Senate Ag Committee Chair Debbie Stabenow (D-Mich.) called for a one-year extension of the 2018 Farm Bill to allow lawmakers to work out details while preventing permanent law from kicking in.
Loss of a friend and dairy industry innovator
Andrea Neu, 85, a long-time Wisconsin dairy products advocate, passed away Wednesday, Oct. 18, 2023 at Agrace HospiceCare in Madison.
A native of Green Bay, Wisconsin, Neu graduated from the University of Wisconsin-Madison with a bachelor's degree in journalism, communications, marketing, and food science.
She dedicated her entire 40-year career to marketing and promoting Wisconsin dairy products, serving as vice president of marketing and senior vice president of corporate communications at the Wisconsin Milk Marketing Board (WMMB) and ADA of Wisconsin.
After retiring from WMMB, (now Dairy Farmers of Wisconsin), Neu launched Image Maker, a consulting firm specializing in brand development for the specialty food market.
Andy was a friend of mine for many years dating first to my TV days in Green Bay where she was a ready and professional guest on my programs.
To view the full article, click here.