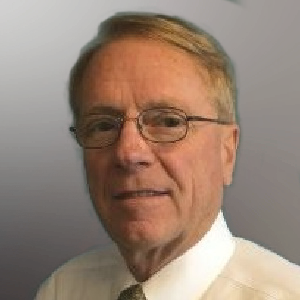 W. David Hemingway
Farmer Mac today mourns the loss of Board Member W. David Hemingway, who died unexpectedly on November 16, 2020 at the age of 73. Mr. Hemingway was elected to the Board by the holders of Farmer Mac's Class A voting common stock in May 2020 after having previously served as a member of the Board from 1996 to 2004. Mr. Hemingway spent his entire 42-year career in banking at Zions Bancorporation and its affiliates, where he started as a teller and worked his way up to Executive Vice President with a focus on investments, capital markets, and public finance before retiring in 2015. He also previously served as a member of the Federal Home Loan Bank of Seattle's board of directors and as Chairman of the Utah Bankers Association. At the time of Mr. Hemingway's death, he was serving as a member of the Audit, Enterprise Risk, and Financial Risk Committees of Farmer Mac's Board.
"David's passing is a great loss not only to Farmer Mac but to all who worked with him in his long and devoted career in banking and finance," said Farmer Mac Board Chair LaJuana S. Wilcher. "David's business judgment and expertise were treasured among colleagues and staff alike. David was a talented individual with keen financial and strategic insight, an outstanding board member, a fine colleague, and a friend. His perspective in the boardroom will be sorely missed. We are forever grateful for David's service on Farmer Mac's Board and his dedication to our mission of increasing the availability and affordability of credit in rural America."
Farmer Mac's statutory charter authorizes Farmer Mac's Board to fill the vacancy for the unexpired portion of Mr. Hemingway's term that ends in May 2021. The 14 remaining members of Farmer Mac's Board plan to meet in the near future to discuss the timing and process for filling the vacancy.