Agri-Pulse announces NCFC as Platinum sponsor for 2023 Ag & Food Policy Summit
AgriPulse
By: Jesse Harding Campbell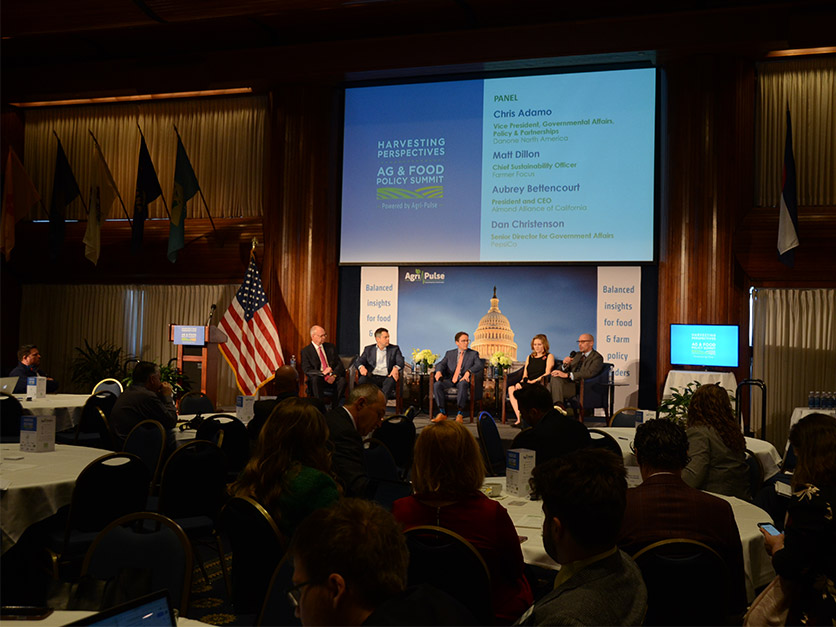 Agri-Pulse is pleased to welcome the National Council of Farmer Cooperatives (NCFC) as the Platinum sponsor for the 2023 Ag & Food Policy Summit. The summit offers in-person and virtual attendance options on March 20. This year's theme is "Next-gen farm and food policy."
"We are excited to host a full day of discussions focused on farm and food policy issues and to have the support of organizations like NCFC and so many other sponsors," said Sara Wyant, Agri-Pulse editor and founder. "It's an event you won't want to miss."
Summit discussions will focus on the forward-looking ideas under development that will drive policy discussions for not only this year, but the decades ahead. We'll visit with some of the diverse players who are trying to influence legislation and investment decisions. Plus, we will delve into the availability and sustainability of crucial resources like land, water and crop protection chemicals.
Register and save with early bird discounted rates until Feb. 15. Registration is available here.
Additional sponsors include:
Gold: American Farm Bureau Federation, CHS, Curious Plot, Edge Dairy Farmer Cooperative, Farm Credit, International Dairy Foods Association, John Deere, PepsiCo and Syngenta.
Silver: Nutrien
Bronze: Ag Council of America, American Sugar Alliance, Ducks Unlimited, Farmer Mac, FGS Global, Nachurs Alpine Solutions, National Crop Insurance Services, National Milk Producers Federation and U.S. Dairy Export Council, Nationwide and Pivot Bio.
Reception sponsors: CHS and Corn Refiners Association.
About Agri-Pulse: Agri-Pulse is the most trusted source for farm and rural policy information. With offices in Washington, D.C. and Sacramento, Calif., and Camdenton, Mo. we provide a balanced perspective on a wide variety of issues including the farm bill, nutrition, trade, labor, food safety, water, environment, biotechnology, organic, conservation and crop insurance. Agri-Pulse publishes a subscription-only e-newsletter, the Agri-Pulse Daily Harvest early morning news summary, Agri-Pulse Daybreak, Agri-Pulse DriveTime podcast, Agri-Pulse Newsmakers and breaking news on www.Agri-Pulse.com.
To view the full article, click here.