Agfirst, Cobank, Farm Credit Bank of Texas and Farmer Mac Participate in Hurricane Relief Effort
October 7, 2022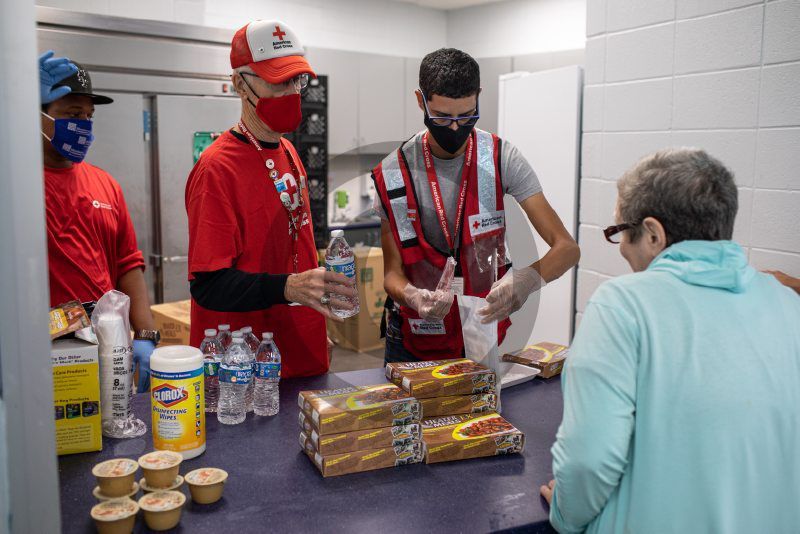 COLUMBIA, SC – AgFirst, CoBank, Farm Credit Bank of Texas and Farmer Mac joined together to provide $325,000 in relief aid for those hard hit by Hurricane Fiona and Hurricane Ian. These entities share a common mission of supporting rural communities and agriculture with financial and other services. Funds will be donated to the American Red Cross.
Ian ripped across Florida last week and made a second landfall in South Carolina, just one week after Fiona slammed the Puerto Rican coast, dumping historic amounts of rain, destroying infrastructure and leaving the entire island without power. Ian ravaged communities and left a death toll of more than 100 people in its wake. The hurricanes heavily affected the Southeastern and mid-Atlantic regions of the United States and Puerto Rico, bringing damage to numerous farms, livestock and fall crops along the way.
"Our hearts go out to the people and communities affected by these devastating storms. We hope these funds will bring much needed relief in the short-term to those who are hurting and also provide assistance as they begin to rebuild," said AgFirst CEO Tim Amerson.
The Red Cross and its partners are working around the clock to deliver food, medical and other supplies to hurricane victims. In addition, these groups are providing shelter for those who lost their homes, organizing blood drives and offering mental health support. The organization continues to assess damage to determine the level of help that will be needed in the coming weeks.
"Moving past the damage caused by Ian and Fiona will be difficult. It takes all of us pulling together to help these communities begin to rebuild," Amerson said. "AgFirst and our partners are blessed to be in a position to provide relief where it is needed the most."
Photo credit: Marko Kokic/American Red Cross
To read the full article, click here.