'A Different Calculus' for Inputs for the 2022 Crop
Farm Journal
By: Sara Schafer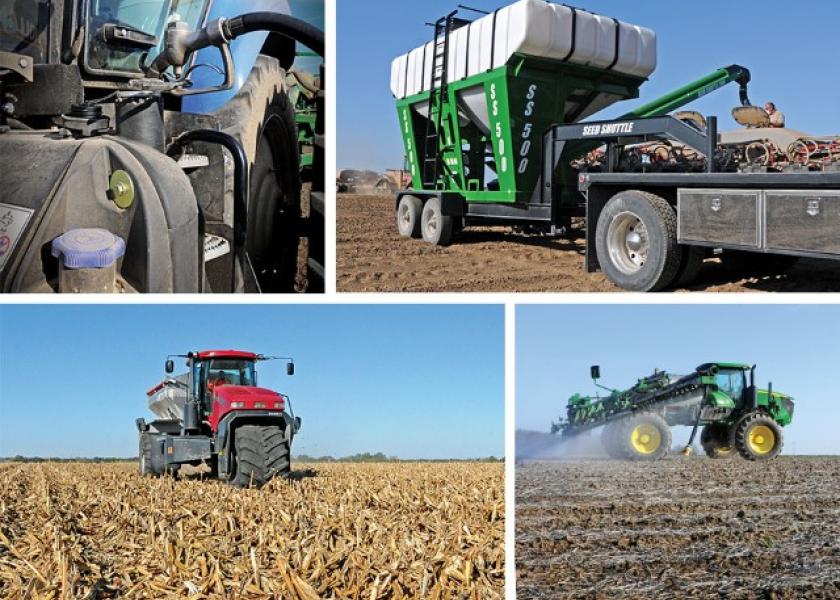 During periods of rising corn and soybean prices, costs of fertilizer, pesticides, and other inputs rise in tandem.
(AgWeb)
The last 12 months have been a pretty positive story for corn and soybean producers. Many locked in production costs for 2021 and then watched prices for the two commodities steadily climb.
Prices for corn and soybeans are just under supercycle territory for old crop corn, soybeans, and stocks-to-use ratios are projected at record lows for soybeans and very low for corn, according to research from Farmer Mac.
Record Chinese purchases for both corn and soybeans have left global stocks near historic lows, and South American production has been weak. A weak dollar has further bolstered already strong exports. Ethanol prices imply profitability for those producers for corn prices as high as $8 per bushel, according to Farmer Mac.
Even though this is good news for farmers who successfully raise a crop this year, producers may not capture the entirety of these high market prices. During periods of rising corn and soybean prices, costs of fertilizer, pesticides, and other inputs rise in tandem, explains Jackson Takach, chief economist for Farmer Mac.
For example, pesticide and fertilizer price indices rose 5% in Q1 2021 against where they were in Q1 2020, per the Farmer Mac research. This increase alone suggests a $10 increase in operating expenses per acre of corn, assuming producers used the same number of inputs as the prior year.
Input prices tend take time, often a year, to catch up with higher commodity prices, Takach says. But prices are already starting to tick up, depending on the input category
"If you look at the prices for inputs like fertilizer, those have picked up considerably in 2021," he says.
Current USDA forecasts for the 2020/21 suggest that producers will gross on average $200 more per harvested acre of corn than they did in the 2019/20. While farmers may see some increases in operating expenses due to inflationary pressure on inputs, they should capture most of the higher prices. But 2022 could be a different story.
"When we get to the end of the year and farmers are thinking about 2022 production, it may be a different calculus in terms of the input costs and the profitability that they're looking at for 2022," Takach says.
To View Full Article: Click Here