3 Economic Forces to Watch that Will Impact Agriculture
BankBeat
By: Sara Schafer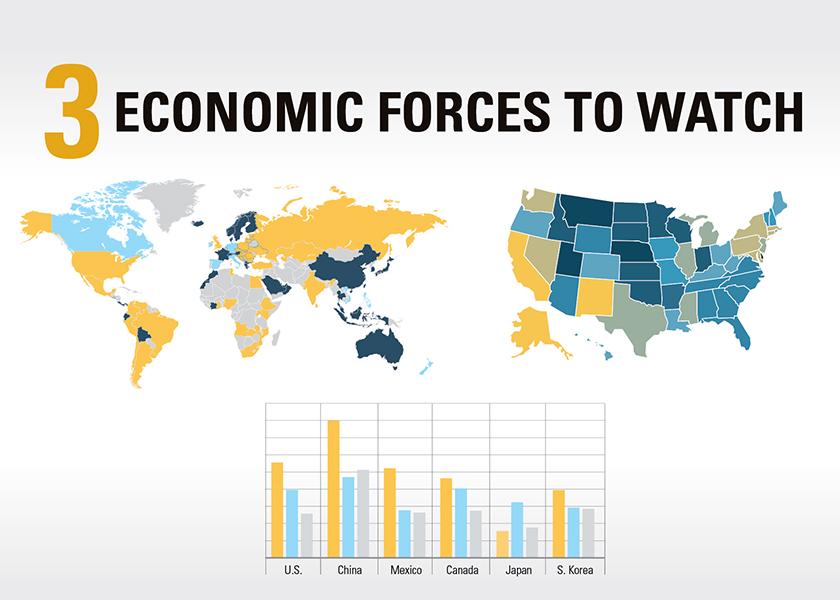 Understand how global headwinds and tailwinds will affect your operation.
(Top Producer)
Understand how global headwinds and tailwinds will affect your operation
INFLATION IMPACTS
U.S. inflation is at a 40-year high, and the U.S. is not the sole owner of the inflation situation (see map). "We didn't talk about inflation for 20 years," says Jackson Takach, chief economist at Farmer Mac. "That's not the case anymore."
Expect higher interest rates on loans in 2023. "There is time to do balance sheet management," Takach says. "Farmers can still restructure to protect themselves from interest rate risk."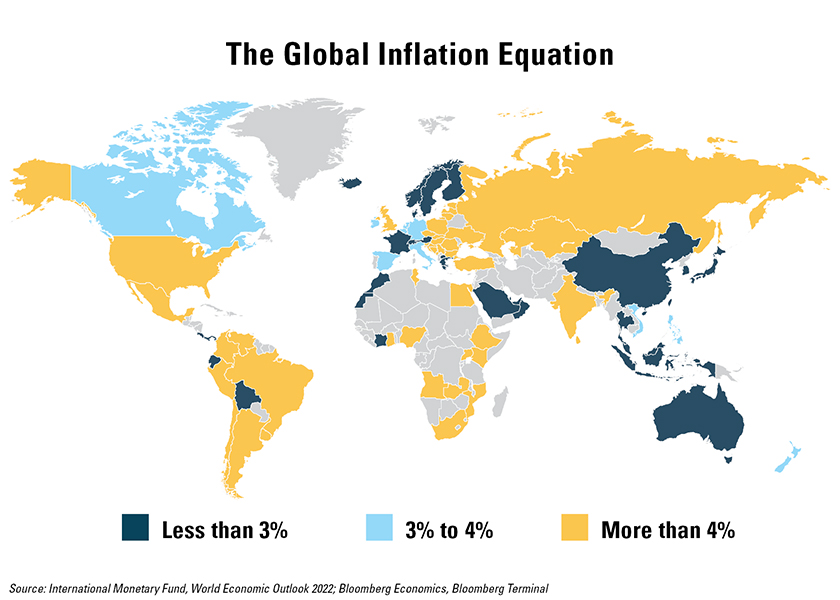 GLOBAL ECONOMY HEALTH
For 2021, the U.S. posted a real gross domestic product (GDP) rate of 5.5%. "The U.S. had a banner year in 2021, with output now at the pre-pandemic trend line," says James Bullard, president of the Federal Reserve Bank of St. Louis.
Beyond the U.S., other key trading partners have had similar economic improvements, Takach says: "Growth in China, Mexico, Canada, Japan and South Korea will feed U.S. agriculture growth."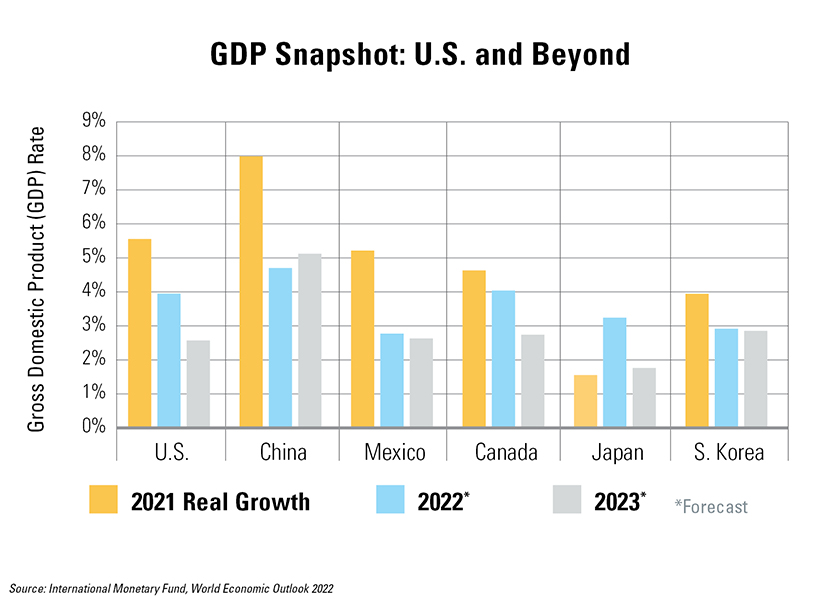 LOW UNEMPLOYMENT
The U.S. unemployment rate has fallen to 3.6% and will likely fall below 3% later this year, which has not occurred since the 1950s, Bullard says: "This would make the U.S. labor market one of the best in the entire post-World War II era."
Low unemployment won't go away, Takach adds: "We're not growing our population quickly enough. We'll see more automation because of this labor shortage, which could last three to four years."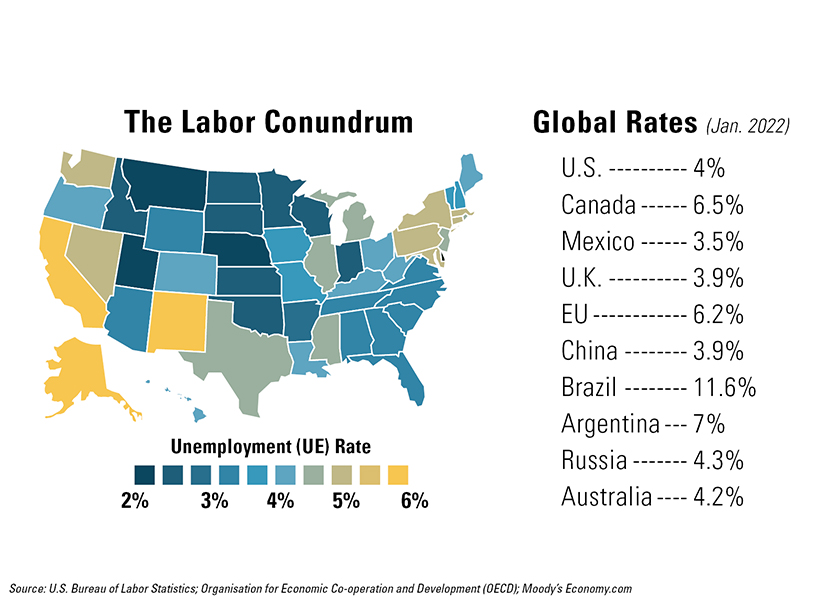 Listen to Farmer Mac's Jackson Takach discuss economic trends on the "Farming the Countryside" podcast with Andrew McCrea:
Read more coverage and watch sessions from Top Producer Summit.
To view the full article, click here.